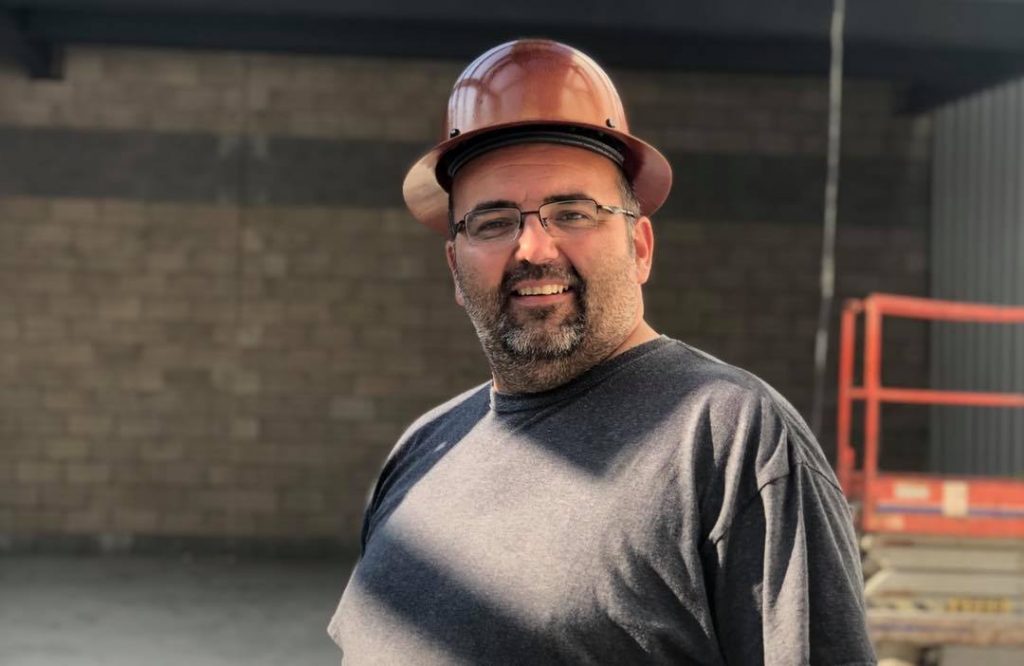 From the time he was a small child, Tony always knew he wanted a career in welding. Many of his childhood memories are of the time he spent working on derby cars with his father. As a high school student, Tony learned much about welding from his school's metal shop class. In 2003, Tony took the hobby he loved and made it his career. He mounted a welder onto the back of an old van and launched his mobile-welding business. He made house calls and spent his days repairing lawnmowers as well as yard decorations such as flamingos. One of his first significant welding projects was fabricating a cast iron gearbox for a front-end loader.
Tony's hard work and dedication paid off and after one year of mobile house calls, a local water tank business took interest in Tony's venture and sent work his way. Through word of mouth, hard work, and dedication, other water tank businesses became the core of Tony's business. He built nozzles, overflows, walkway assemblies, and stairs for the water tanks.
In 2010, Tony expanded his business to include structural steel, building small additions as well as small commercial buildings.
Over the last decade, Tony has helped fabricate a 6-story Holiday inn as well as many other projects that were in excess of 500 tons of steel.
Tony's proudest moment was when he was tasked with fabricating and erecting Miami Trace High School – his alma mater and his children's school. Miami Trace is the same high school where Tony learned so much about his profession during metal shop class.
TW Fabrication's mission statement is "Never say no". No project is too big or too small for Tony and his team. Whether you're looking for a commemorative piece for your living room, a sign for your new store, or a steel framework for a building, Tony and his team will get the job done!